Assembly Instructions
1. The following parts are included in each package.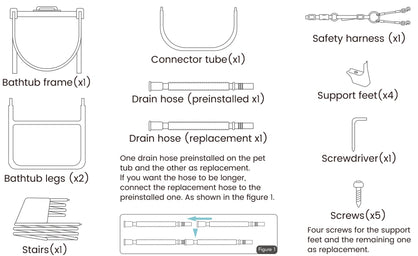 2. Insert the connector tub into the bathtub frame until the spring pin pop out with "click". Note: Find the tub with the hole on the frame, that is the right tub to insert the connector tub.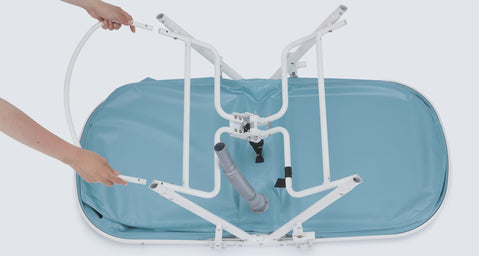 3. Install the support feet with screws.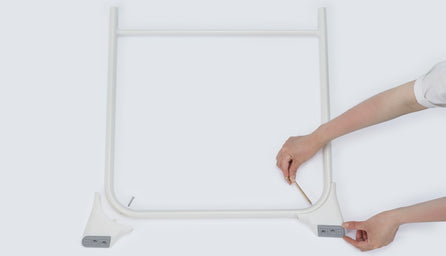 4. Attach the bathtub legs to the frame with "click", pull all the legs to make sure they are secured.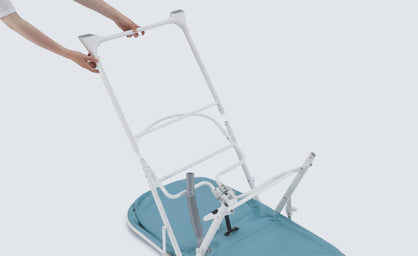 5. Unfold steper and place it on a level surface.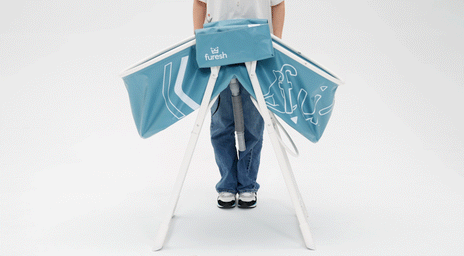 6.Attach the safety harness by clipping it to all two mounting points on the bathtub.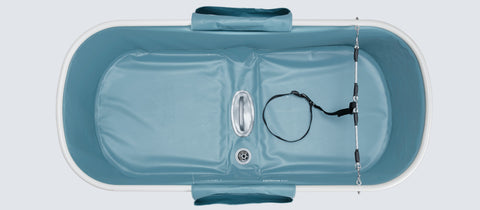 7. Set up the flexible drain hose to drain into a suitable receptacle.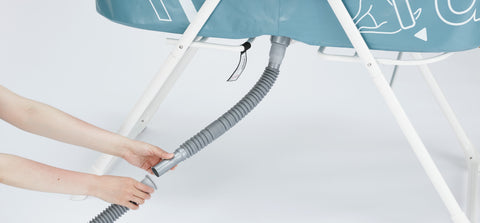 8. Open the stairs with strap straight, insert the stairs into the tub frame. NOTE: The stairs should be installed on the same side as the arrows pattern shown on the basin.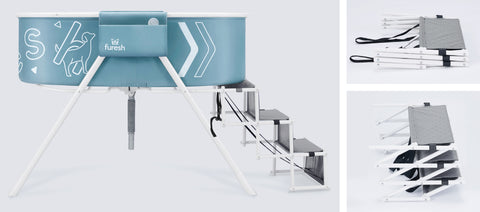 9. Secure, Tighten, Adjust.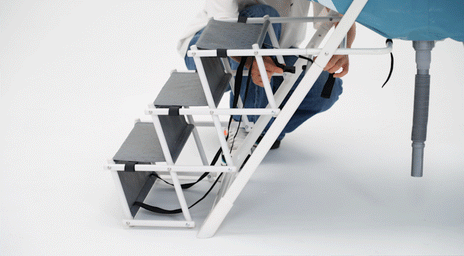 Using Your Furesh steper
1. Press the button hidden behind the pocket, repeat for the other side, open one side of the basin to let the pet go upstairs.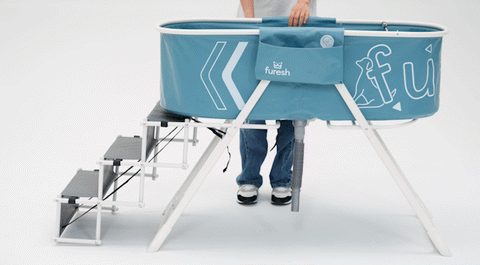 2. Place your pet in the bathtub and secure it with the safety harness.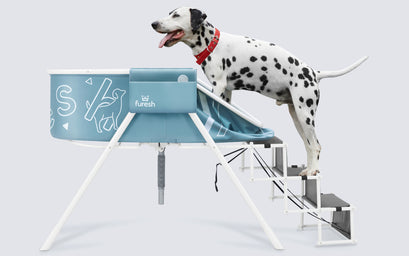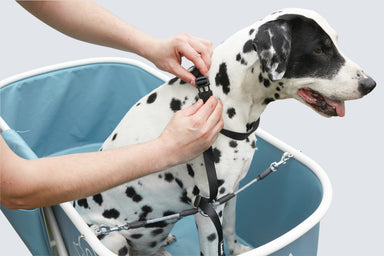 3. Press the middle edge of the frame and lift the basin edge with "click". Make sure both two buttons have "click".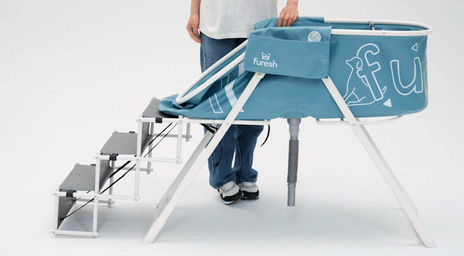 4. Lather, rinse, repeat.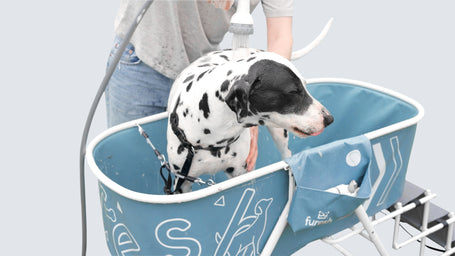 Folding Your Furesh steper
1. Once finished bathing, unbuckle the safety harness, pull the stairs out and fold it.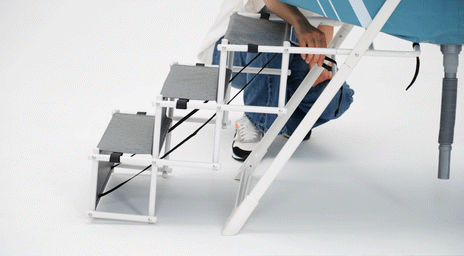 2. Drain the tub, wipe off any remaining water, and pull the handle in the middle to fold it up.